Airport shuttle service
Standard rate: 600 baht*

Early morning/distant pick-up rate: Starting from 800 baht
Airport pickup/drop off service is available from Chiangmai Airport to resort hoshihana.
Upon arrival at Chiangmai Airport, a driver with your name board will meet you in the arrivals terminal and drive you to resort hoshihana.
If there are two or more groups traveling on the same flight, we may arrange a shared taxi. In that case, the price will be split equally between the parties. If you would like to visit a supermarket on the way to resort hoshihana, please let us know in advance and we will make special arrangements.

* Depending on the number of people and the amount of luggage, the large vehicle rate may be applied.(900 baht)
** We recommend that guests with flights arriving after 18:00 use this pick up service.
*** A cancellation fee may be charged for changes to the time and place after 17:00 the previous day.
google maps
Transportation
There is no public transportation around hoshihana area, so please let the receptionist know if you need to arrange a taxi. You can explore our neighborhood with our bicycles (free of charge). You can also cycle to Hang Dong Market (about 30 minutes) and from there take a public shared bus (Song Taew) to downtown Chiangmai.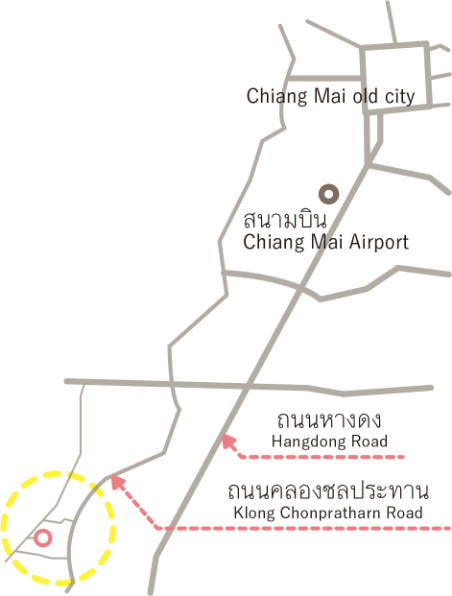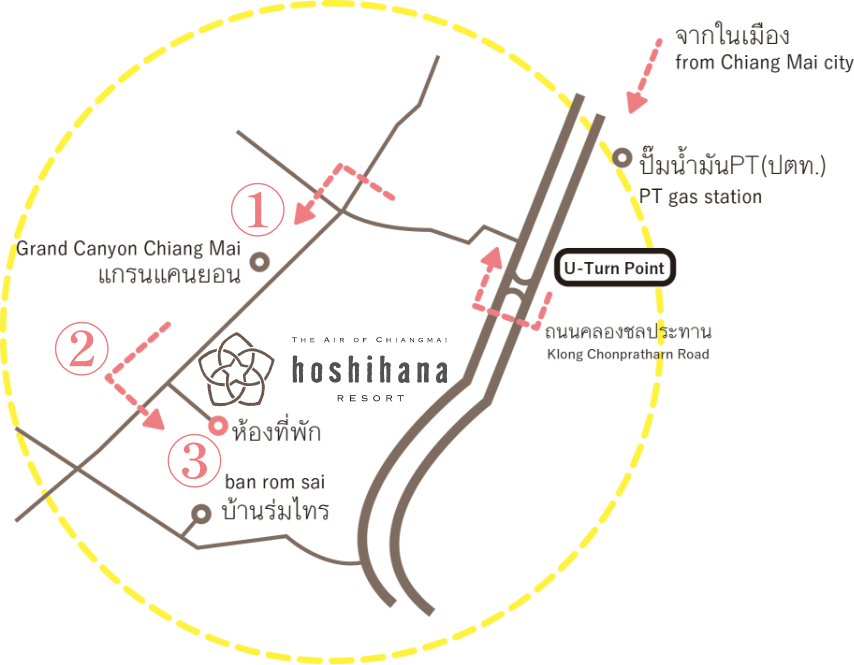 Access to hoshihana
① hoshihana is located 18km from Chiangmai International Airport, about 30-40 minutes by car. Head for the Grand Canyon (a water amusement park near hoshihana).
② With the Grand Canyon on your right, continue for about 100m. Turn left at the road with the hoshihana sign.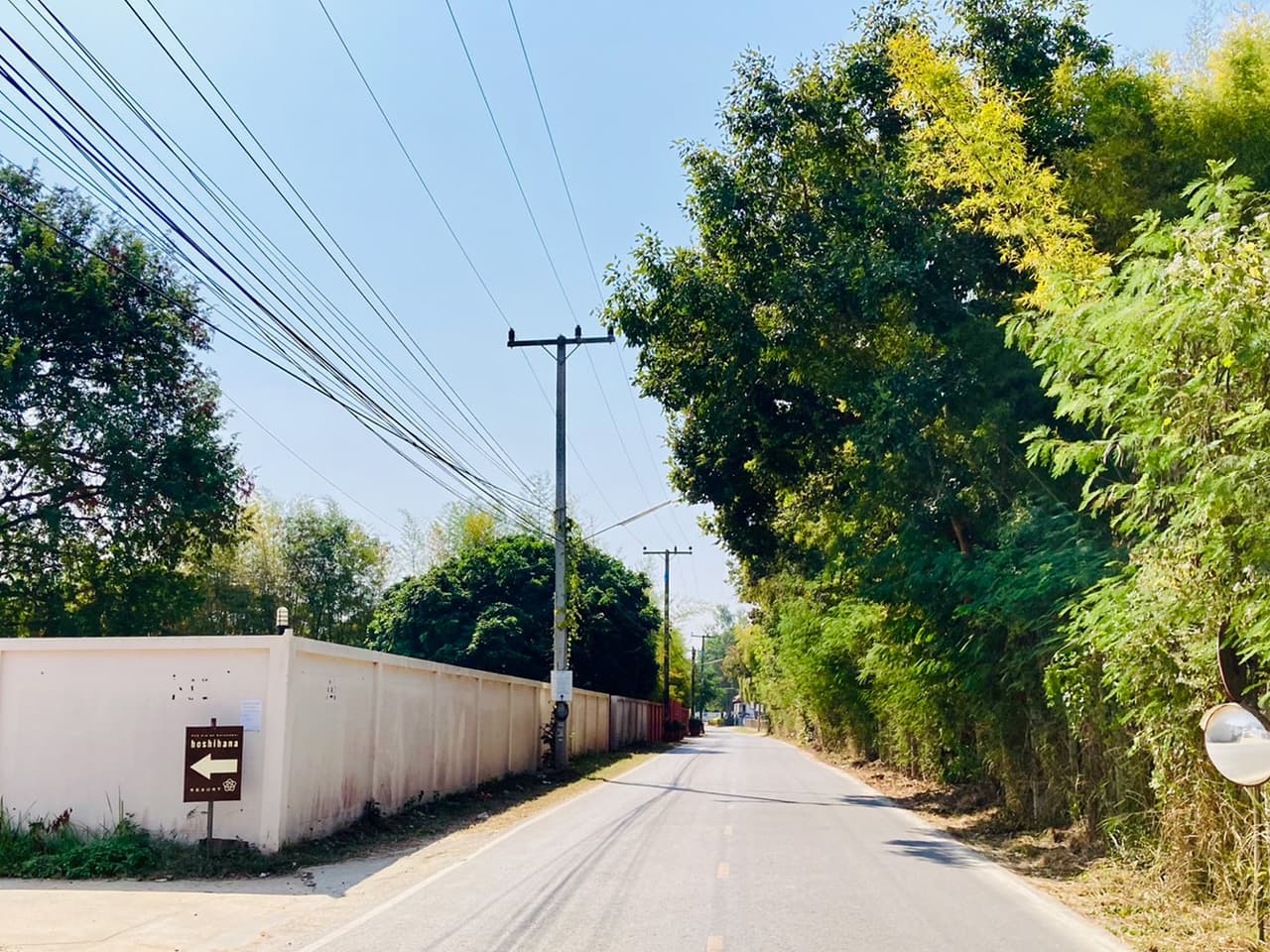 ③ Continue straight along the road.
We have reception and shop staff, so please feel free to contact us.
google maps